Julie was browsing through the magazine when she came across the picture of a beautiful woman. What got her eyes fixed was not the model but her haircut. She had to get that style done. A few hours later she was at the salon getting that same haircut. After the stylist was done, Julie looked at the mirror all excited but her smile faded. The haircut didn't suit her at all. So how come the model looked so beautiful with that same haircut?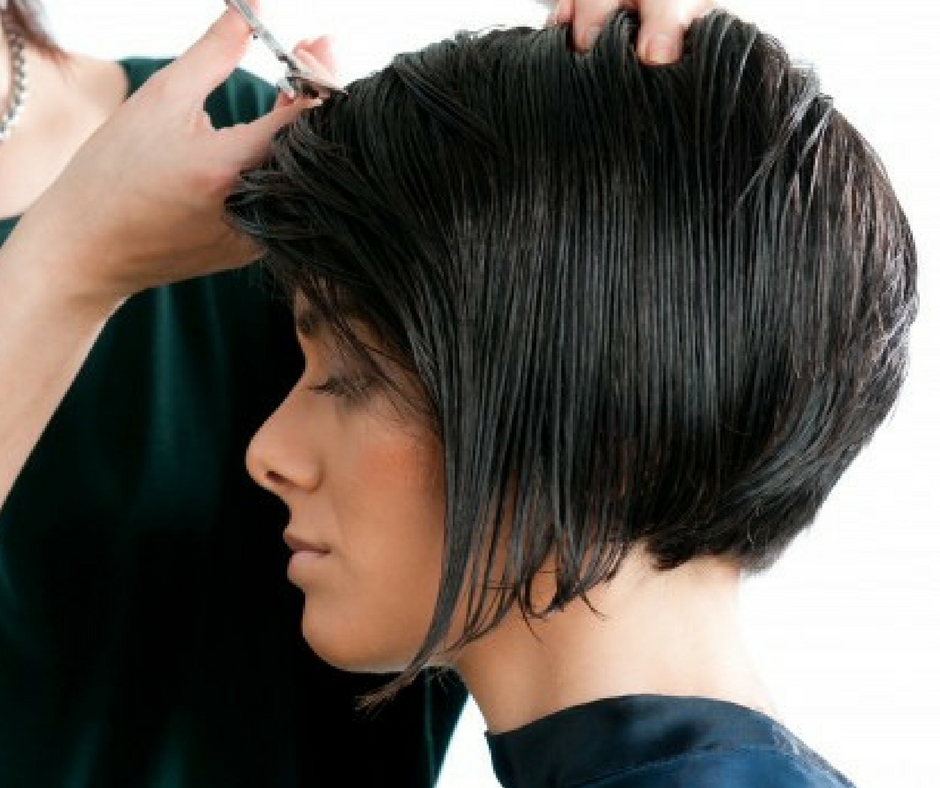 Well, we have all had our share of bad women's haircut in Parklands. We try to copy some actress or model but it turns out to be a fashion disaster. So, today let's decode that part of the hair story. The reason why a particular haircut does not suit you like Julie is that; it does not go with the shape of your face. Your face shape will determine which haircut or hairstyle will suit you and which will not. That's why you need to have a basic idea before experimenting with hairstyles.
DIFFERENT FACE SHAPE, DIFFERENT WOMEN'S HAIRCUT IN PARKLANDS
First thing first, there are mainly 5 types of face shapes, which are:
Round
Oval
Square
Oblong
Heart
OVAL
If your face length is longer than the width then you have an oval-shaped face. This is the best face shape and allows you to experiment with different styles. But try not to go for heavy bangs or hairstyles that are one length. When keeping your hair down, it is best to keep it tucked behind the ear. This will highlight the cheekbones making you look beautiful.
ROUND
If your face length and width are same then you have a round face. Round-faced women should not cover their face with cascading hair. It makes the face look broader. You can go for mid length hair with bangs that frame the face.
SQUARE
If you have a wide face with forehead, cheekbones, and jawline of the same width then you have a square face. In that case, you should definitely avoid blunt hairstyles and bangs that are solid. Don't go for back brush, tight ponytail look. It just won't go.  Mild wavy or straight will work best for you.
HEART
If you are a heart shape, you will have a broader forehead and hairline that narrows down to a small chin.  Faces in the shape of heart should avoid middle petition of the hair. It is best not to go for short bangs and bobs. Topknot and space buns will look great on you. Go for shoulder length hair as it adds volume and makes for a wider jawline.
OBLONG
If you have a long face, it is oblong. It is not hard to determine this face shape. For oblong faces, you should not go for too long hair. It makes your face look longer. You should definitely avoid the sleek look and one-length hair.
Before getting any kind of hair care in Parklands, it is essential to know the basics. Next time you are looking for getting women's haircut; don't forget to stick to the above-mentioned rules.